October 13, 2015
The Southern Maryland Civil War Round Table is pleased to announce that its next meeting will take place on Tuesday, October 13, 2015 at 7:00pm at the College of Southern Maryland's Center for Business and Industry, Chaney Enterprises Conference Center, Room BI-113, at 8730 Mitchell Road in La Plata, MD.
Guest Speaker:  Calvin Goddard Zon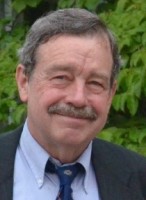 The Southern Maryland Civil War Round Table welcomes Calvin Goddard Zon, as he discusses his latest book, "Divided We Fall: The Confederacy's Collapse From Within, A State-by-State Account". "Divided We Fall: The Confederacy's Collapse From Within, A State-by-State Account" makes the case that active opposition among Southerners in the 11 seceded states played a major role in the Confederacy's downfall. The Civil War News writes, "Certainly this volume will deflate the idea of a solid front in the South. It is highly recommended to readers interested in knowing more about the South's internal politics during the Civil War." Winston Groom, author of Forrest Gump and three prominent Civil War books, writes, "Zon has made a substantial contribution to Civil War history by relating the discontent and outright resistance in some cases by Southerners who dissented with the South's decision to secede from the Union in 1861".  Zon's first book, "The Good Fight That Didn't End: Henry P. Goddard's Accounts of Civil War and Peace" (University of South Carolina Press, 2008) is based on the letters and writings of Zon's great-grandfather, a captain of the 14th Connecticut Volunteer Infantry. The Civil War News calls it "an outstanding annotation of an important firsthand account of the war in the East. Highly recommended." Goddard was wounded at Chancellorsville and Fredericksburg, where his heroism saved the life of his commander. The book includes postwar observations of race relations in Connecticut, Maryland, and the South as well as uncirculated anecdotes about Abraham Lincoln and Goddard's friend and Hartford neighbor Samuel Clemens.
Zon earned a B.A. from Davidson College, where he majored in American history, and an M.A. from the American University. He has taught high school American history. He was a staff writer for the Washington Star daily newspaper, for the Press Associates, Inc. news service, and for the United Mine Workers Journal, and worked as a copy editor for Bloomberg BNA's Daily Labor Report. He is past commander of the Washington area Sons of Union Veterans of the Civil War, and is a member of the Lincoln Forum. His articles have appeared in the Civil War News, People magazine, the National Catholic Reporter, the Progressive, and In These Times. He served for six years in the U.S. Army Reserve. He has presented his books at Civil War Round Tables and other venues from South Carolina to New England.
The Southern Maryland Civil War Round Table invites all to attend this lecture about intricacies and inner workings of the Confederate political system.  Attendance is free for all, but membership is recommended.  For information, contact the round table's president, Brad Gottfried, at bgottfried@csmd.edu or 301-934-7625.