January 2023 Southern Maryland Civil War Round Table Meeting
January 10, 2023
The Southern Maryland Civil War Round Table is pleased to announce that its next meeting will be held Tuesday, January 10, 2023 at 7:00pm at The Maryland Veterans Museum, 11000 Crain Highway North, Newburg, MD 20664.

Guest Speaker:  Bert Stevenson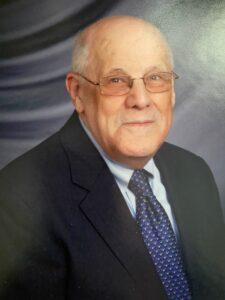 We start out the New Year with a lecture about the Grand Army of the Republic and the Civil War Pension System from Round Table member Bert Stevenson.
Bert will discuss the simultaneous rise and fall of the Grand Army of the Republic (GAR) and the Civil War Pension System. The GAR was a fraternal organization and the pension was a federal program. They both rose in power and influence just after the war ended. Both declined slowly as the veterans, their wives and children passed away. The process of joining the GAR, creating a local post, political influence are discussed with examples. The process of claiming a pension, appealing a negative decision, why the system lasted so long are illustrated with examples. Some of the examples are humorous and some are sad.
G. Bert Stevenson was born and raised in Shavertown; PA. He graduated from Marshall University, Huntington WV as a physicist and mathematician. Mr. Stevenson worked for the federal government for over 40 years; in the Army and as civilian doing research and development (bomb disposal, counter terrorism; counter narcotics). He has resided in Southern Maryland since 1974.
Mr. Stevenson is a member Southern Maryland Civil War Round Table, the Wyoming Valley Civil War Roundtable, and the Sons of Union Veterans. Because a large number of his relatives served in the Civil War, he has specific interest in several units: 5th NY Cav; 9th PA Cav (aka 92nd PA Vol.); 8th PA Vol Inf Rgmt (3 months); 112th NY Vol. Inf. Rgmt; 143rd PA Vol Inf Rgmt; 53rd PA Vol Reserves; 3rd Rgmt. PA Heavy Artillery (aka 152nd PA Vol.) and 22nd WI Vol Inf Rgmt.