October 13, 2020
The Southern Maryland Civil War Round Table is pleased to announce that its October meeting will take place virtually on Tuesday October 13, 2020 at 7:00pm from your computer. Due to continuing concerns over the COVID 19 virus and in the interest of member health and safety, we are moving our meeting on line for the immediate future. Members should be checking their email for directions on how to connect to the meeting on October 13, 2020 at 7pm. Not a member! Please reach out to us at bsunderland@somdcwrt.org to learn how to become a member.
Guest Speaker:  Cory Pfarr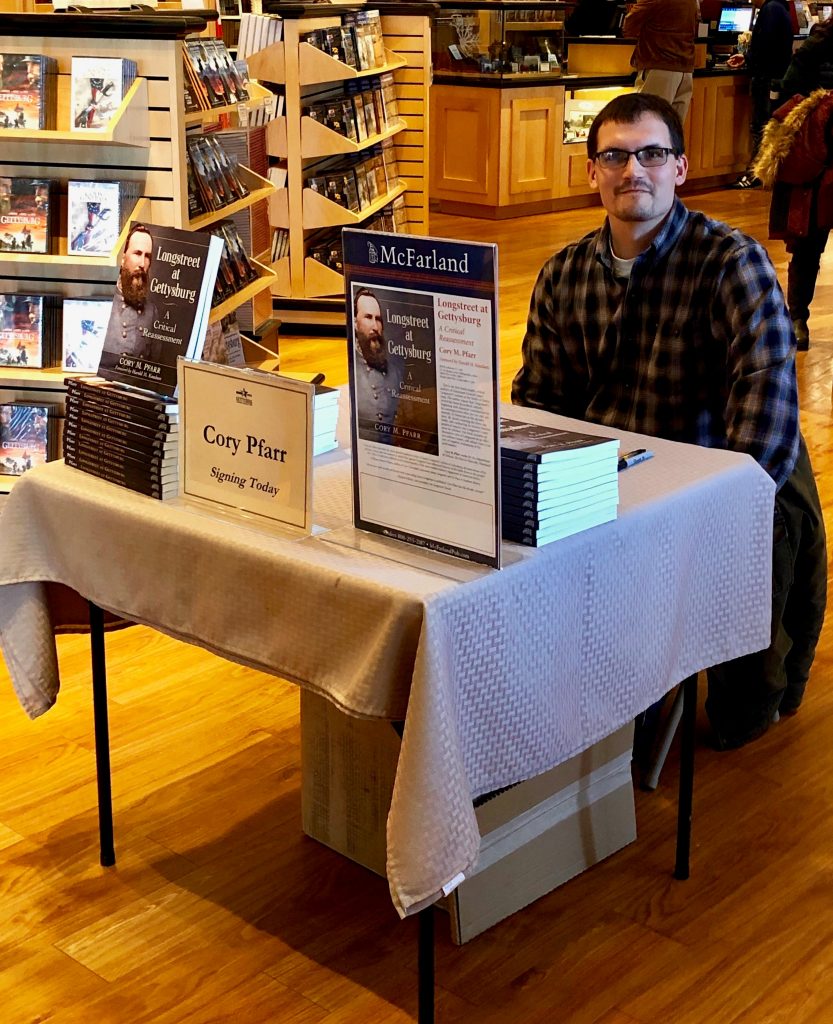 "Longstreet at Gettysburg: The Allure and Endurance of the 'Lee Intended' Arguments"
Join us this evening as Cory Pfarr presents a unique analysis of Confederate General James Longstreet's Gettysburg performance by way of exploring: 1) Some of Robert E. Lee's actual intentions for his "Old Warhorse" at Gettysburg; 2) Some things Lee clearly intended for but because of events and circumstances did not happen; and, 3) False intentions, attributed to Lee in many Gettysburg studies since the battle, but ultimately unsupported by the primary source record. 
Cory M. Pfarr works for the Department of Defense and is an American History author whose main interests span America's Revolutionary to Civil War years. He is the author of Longstreet at Gettysburg: A Critical Reassessment (McFarland Publishers, 2019) and "John Quincy Adams's Republicanism: 'A Thousand Obstacles Apparently Stand Before Us'" (Massachusetts Historical Society, 2014). He is an associate editor for North & South Magazine, a member of the Society for History in the Federal Government, has written articles for North & South Magazine and Gettysburg Magazine, and appeared on the Pennsylvania Cable Network and C-SPAN American History TV. He lives in Fallston, Maryland with his wife and three kids.
Please feel free to contact us with any questions or concerns at bsunderland@somdcwrt.org or at 443-975-9142. We look forward to seeing you!