October 10, 2023
The Southern Maryland Civil War Round Table is pleased to announce that its next meeting will be held Tuesday, October 10, 2023 at 7:00pm at The Maryland Veterans Museum, 11000 Crain Highway North, Newburg, MD 20664.
Guest Speaker:  William Connery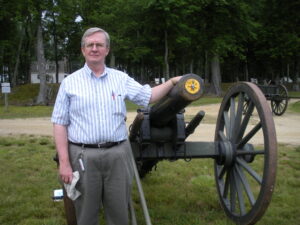 The Southern Maryland Civil War Round Table is pleased to welcome back Mr. William Connery to speak to us.  Those who enjoyed his lectures on the Civil War in Northern Virginia and Rebel Raiders on the High Seas, will certainly be enthralled with his topic tonight; Mosby's Raids in Civil War Northern Virginia.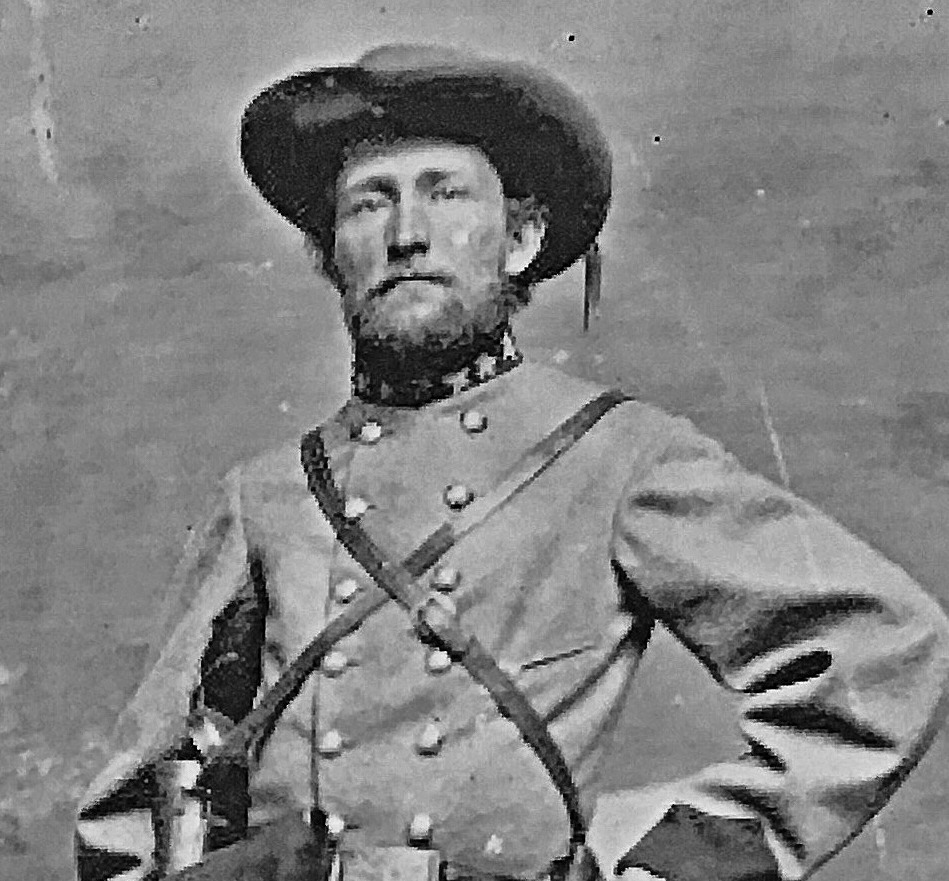 The most famous War Between the States/Civil War name in Northern Virginia, other than General Robert E. Lee, is Colonel John Singleton Mosby, the Gray Ghost.  He stands out among nearly 1,000 generals who served in the war, celebrated most for his raids that captured Union General Edwin Stoughton in Fairfax Court House and Colonel Daniel French Dulany in Rose Hill, near Alexandria.  By 1864 Mosby was a feared partisan guerrilla in the North and a hero in the South; a nightmare for Union troops protectng Washington City.  After the war, his support for presidential candidate Ulysses S. Grant forced Mosby to leave his native Virginia for Hong Kong as U.S. consul.  A personal mentor to young George S. Patton, Mosby's military legacy extended to World War II.  Tonight, William Connery will bring alive the many dimensions of this American hero.
William Connery grew up in Baltimore, Maryland, considered Rebel Territory by some and known as Mob Town, long before it was Charm City. Mr. Connery has a degree in History from the University of Maryland–College Park and have lived in the Bush Hill section of Fairfax County, near Old Town Alexandria, since 1989. William has been contributing to the Civil War Courier and other publications. In 2012, he was awarded the prestigious Jefferson Davis Historical Gold Medal for his previous History Press book, Civil War Northern Virginia 1861.
William Connery is a member of the Company of Military Historians and a frequently requested speaker in the Washington, DC, metro area.
He can be reached at william.connery@verizon.net. He presents for us here an interview on my book originally given on 'Virginia Time Travel'.
https://www.youtube.com/watch?v=wYyphgO0WKo
Please come out and help us welcome back a great friend of the Southern Maryland Civil War Round Table.  As always, attendance is free, but membership is encouraged. Please feel free to contact us with any questions or concerns at bsunderland@somdcwrt.org