April 13 , 2021
The Southern Maryland Civil War Round Table is pleased to announce that its April meeting will take place virtually on Tuesday, April 13, 2021 at 7:00pm from your computer. Due to continuing concerns over the COVID 19 virus and in the interest of member health and safety, we are moving our meeting on line for the immediate future. Members should be checking their email for directions on how to connect to the meeting on April 13, 2021 at 7pm. Not a member! Please reach out to us at bsunderland@somdcwrt.org to learn how to become a member.
Guest Speaker: Phillip Greenwalt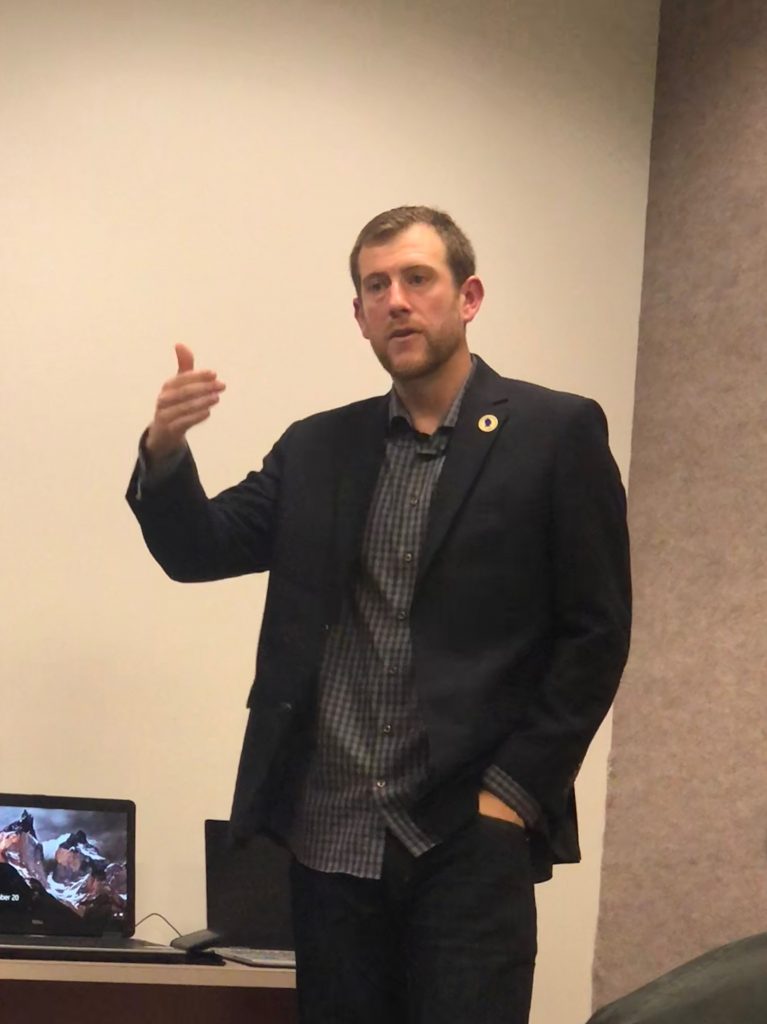 We welcome back our good friend Phillip Greenwalt, who led us on our April 2014 trip to the Wilderness and Spotsylvania Court House National Battlefields. Tonight he returns to speak to us about the Florida Brigade and its service in the Gettysburg Campaign.
The smallest brigade in the Confederate Army of Northern Virginia during the Gettysburg Campaign was the "Florida Brigade" which consisted of three regiments totaling approximately 770 men when Robert E. Lee invaded Maryland and Pennsylvania in the summer of 1863. Fitting, as the smallest, in population size, of the seceded states, was Florida itself. Yet, these three regiments; the 2nd, 5th, and 8th Florida were asked to do a herculean task on two of the days of the engagement. Due to their paltry numbers and afterward limited primary sources their history has largely been overshadowed. Read William Faulkner's famous excerpt on Pickett's Charge at Gettysburg from his 1948 book Intruder in the Dust. He mentions Armistead, Kemper, Garnett, and even Wilcox. No mention of Col. David Lang or the Floridians.
Walk the Union line near the now famous Copse of Trees on Cemetery Ridge and you see a dated map on one of the markers. Shows the routes taken by Pickett, Pettigrew, Trimble, and Wilcox. No mention of Lang or the Floridians. Took a century from the conclusion of that disastrous charge of July 3rd for a monument to be dedicated to the Floridians who sacrificed so much on two of the three days of carnage that marked the Battle of Gettysburg. Until then, besides the Perry Brigade markers, no mention of Lang or the Floridians. Their role in the engagement has been marginalized and distorted. Their heroism and determination in two assaults across open ground questioned and slandered. What these three regiments attempted, with already depleted ranks, was amazing and due for more recognition than the history of the battle has afforded them. The talk at the Southern Maryland Civil War Round Table for April 2021 will focus on the Florida Brigade in the Gettysburg Campaign.
Phillip S. Greenwalt is the co-founder of Emerging Revolutionary War and a full-time historian with Emerging Civil War. He is the author or co-author of five books on the American Revolution and American Civil Wars. He holds a bachelor's degree in history from Wheeling Jesuit University and a graduate degree in American history from George Mason University. He is a 13-year veteran of the National Park Service. But, most importantly he is a native Baltimorean and still admits to being a die-hard Baltimore Orioles fan.
Please feel free to contact us with any questions or concerns at bsunderland@somdcwrt.org or at 443-975-9142. We look forward to seeing you!