April 12, 2016
The Southern Maryland Civil War Round Table is pleased to announce that its next meeting will take place on Tuesday, April 12, 2016 at 7:00pm at the College of Southern Maryland's Center for Business and Industry, Chaney Enterprises Conference Center, Room BI-113, at 8730 Mitchell Road in La Plata, MD.
Guest Speaker:  Ms. Hilda Koontz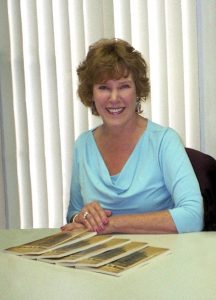 The Sultana Disaster:  Freedom's Dream Gone Awry
On the night of April 27, 1865, the steamship "Sultana" exploded and sank in the Mississippi River, seven miles north of Memphis, Tennessee.  Aboard the ship were 2400 people, mostly Union prisoners of war, 1800 of whom perished in the disaster.  And yet, the deadliest maritime disaster in Unites States history is hardly mentioned in the annals of the Civil War.  This program will introduce you to the ship, the hapless souls who traveled on the Sultana that night, their heroic acts and the greed and incompetence that sealed their fate.
Hilda Koontz, MA, is a writer, editor and former journalist.  She lectures frequently for the National Museum of Civil War Medicine in Washington, D.C. and Frederick, MD, for the Civil War Roundtables of Chicago, Il, Gettysburg, PA, Chambersburg, PA, Frederick, MD and Westminster, MD, The Historical Society of Carroll County, MD, the Road Scholar (formerly Elderhostel) program and for the annual "Maryland and The Civil War:  A Regional Perspective" conference.  Ms. Koontz is a current board member and Past president of the Gettysburg Civil War Round Table and has been a Civil War reenactor for over 20 years.  She holds a Master of Arts in Counseling Psychology from the University of St. Thomas in St. Paul, Minnesota, a Bachelor of Arts from Hood College in Frederick, MD and has devoted 20 years to the practice of career and organizational development.  We welcome Hilda Koontz as she enlightens us on an overlooked and tragic episode from the end of the Civil War.
Attendance is free for all, but membership is recommended.  For information, contact the Round Table's president, Brad Gottfried, at bgottfried@csmd.edu or 301-934-7625.