November 8, 2022
The Southern Maryland Civil War Round Table is pleased to announce that its next meeting will be held Tuesday, November 8, 2022 at 7:00pm at The Maryland Veterans Museum, 11000 Crain Highway North, Newburg, MD 20664.
Guest Speaker:  Chris Bryan

The II Corps, Army of Virginia suffered a bloody and demoralizing defeat at the Battle of Cedar Mountain on August 9th, 1862, after initial success where it nearly defeated Stonewall Jackson's command. This talk will describe the fighting at Cedar Mountain in detail and will also briefly describe the aftermath for the II Corps that summer, which culminated in conspicuous success at Antietam.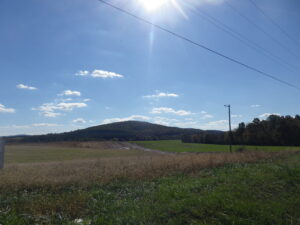 Chris Bryan is a native of Franklin County, Pennsylvania. After graduating from the United States Naval Academy with a B.S. in History, he served as a naval aviator for eight years. He has since worked as a project manager, during which time he earned an M.A. in Liberal Arts from St. John's College in Annapolis, Maryland and a Masters in Historic Preservation from the University of Maryland, College Park where his studies focused on architectural investigations of antebellum domestic and agricultural outbuildings in the Chesapeake Bay region. He has remained active with historic preservation and architectural investigations following graduation. Chris Bryan lives in Southern Maryland with his wife and two kids.
We eagerly anticipate your attendance as we all learn a bit more about a battle that some classify as the final battle of the Peninsula Campaign, while others refer to it as the initial battle of Second Manassas.  Attendance is free, but membership is encouraged.  Please contact is with any questions at bsunderland@somdcwrt.org!