September 14, 2021
The Southern Maryland Civil War Round Table is pleased to announce that its next meeting will occur on Tuesday, September 14, 2021 at 7:00pm at our NEW meeting location, The Maryland Veterans Museum, 11000 Crain Highway North, Newburg, MD 20664. 
Due to Charles County Board of County Commissioner updated mandates, masks will be required for all in attendance.  Seating will be limited to 4 people per table.  Thank you for your support and understanding.

Guest Speaker:  Donald Shomette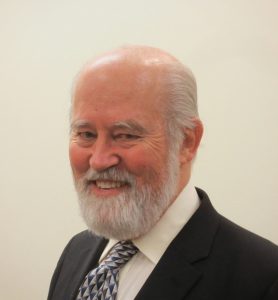 Join us this evening as we return to in person meetings and welcome acclaimed author Donald Shomette, as he discusses his latest book, Anaconda's Tail: The Civil War on the Potomac Frontier, 1861-1865.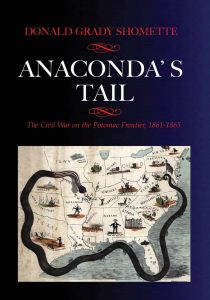 In his lecture, Mr. Shomette will reveal to us his in-depth research undertaken in producing Anaconda's Tail: The Civil War on the Potomac Frontier, 1861-1865,  bringing to light for the first time both the Union's efforts to deny Southern Maryland's support for the Confederacy and to quell the incredibly resilient resistance to Federal occupation. By melding official records, diaries, letters and local traditions, he has unveiled a forgotten story of Southern Maryland and the Northern Neck of Virginia, as well as the U.S. Navy's Potomac Flotilla that is both compelling and enormously readable. Modern students of military history can find much to guide their studies of asymmetrical warfare and rebellion here. The casual reader will be enthralled by the intrigue, adventure and daring do of seafaring guerilla, spies, and the innumerable heroes and villains hitherto lost to history.
Donald Grady Shomette completed his undergraduate work in graphic design and art history at the Pratt Institute, Brooklyn, New York. In 1997 he was awarded an honorary Ph.D. from the University of Baltimore for contributions to history, science and the arts. His early career included stints at the Wall Street Journal and Grolier Publishing in New York City, and with the Washington Post in Washington, D.C. For more than two decades he served on the staff of the Library of Congress and simultaneously as director of Nautical Archaeological Associates, a non-profit research organization, which conducted, among others, the first underwater archaeological surveys in the states of Maryland, New Jersey, and Arkansas.
As a historian Shomette has served as a cultural resources management consultant for numerous states, various agencies of the U.S. Government, museums, universities, and non-profit research establishments. As a marine archaeologist he has worked in the U.S., Canada, and Western Europe under the sponsorship of such institutions as the National Geographic Society, the National Park Service, the U.S. Navy, and various educational foundations and museums.
Shomette is the author of twenty books, the most recent being Navigational Hazards (2020) and Anaconda's Tail: Civil War on the Potomac Frontier, 1861-1865 (2019). He is a contributor to three international encyclopedias and five anthologies of history and archaeology. His many scientific and popular articles have appeared in such publications as National Geographic Magazine, History and Technology, Sea History, and the American Neptune. He has appeared in documentaries on the History Channel, the Discovery Channel, the National Geographic Channel, Maryland Public Television, NBC, CBS and the BBC. For more than a decade he served as a lecturer for the Smithsonian Journeys Program in the Great Lakes and along the entirety of the North American Atlantic Seaboard.
His other endeavors have taken him into the field of historic cartography for the National Geographic Society, and into recorded sound and music as lyricist and music producer for Millstone Landing Productions. Among his most recent projects was instigation and development of the first National Marine Sanctuary system in the Chesapeake Tidewater at Mallows Bay on the Potomac River, site of the greatest assemblage of historic vessel remains (1776-1976) in North America. His current publication effort is entitled Siege: The Canadian Campaign of the American Revolution, 1775-1776.
Thrice winner of the prestigious John Lyman Book Award for Best American Maritime History, and twice winner of the Marion V. Brewington Award for Best U.S. Naval History, Shomette has also been honored with the Calvert Prize, the highest award in Maryland for historic preservation. He is a current resident of Calvert County, Maryland.
Attendance is free, but membership is recommended. Please contact us with any questions at bsunderland@somdcwrt.org or at 443-975-9142.