January 11, 2022
The Southern Maryland Civil War Round Table is pleased to announce that its next meeting will be held Tuesday, January 11, 2022 at 7:00pm at The Maryland Veterans Museum, 11000 Crain Highway North, Newburg, MD 20664.

Due to Charles County Board of County Commissioner updated mandates, masks will be required for all in attendance.  Seating will be limited to 4 people per table.  Thank you for your support and understanding.
Guest Speaker:  Michael J. Mazzeo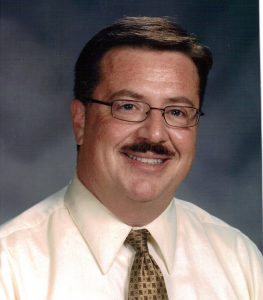 We welcome a new year and also welcome Mike Mazzeo from the Friends of Rich Hill as he speaks to us about the Past, Present and Future of Historic Rich Hill.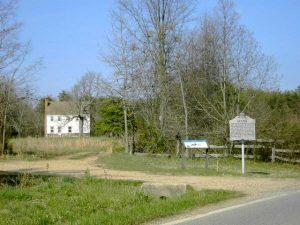 Located not too far from our meeting location, Historic Rich Hill was built in 1729 by Dr. Gustavus Brown, but played a prominent role during the era of the Civil War.  From Samuel Cox to Thomas Jones, Rich Hill took its place in history following the assassination of President Abraham Lincoln.  This presentation will include the history of Rich Hill with a focus on the role Samuel Cox and Thomas Jones played in hiding John Wilkes Booth in April 1865, its aftermath, and the current rehabilitation of this historic site.
Michael J. Mazzeo, Jr. is a retired History Teacher from Charles County Public Schools.
He holds an Associate of Arts Degree from the College of Southern Maryland, Bachelor's Degree from Salisbury State University as well as a Master Degree from Western Maryland College.
He is the Past President of the Historical Society of Charles County, Charles County Heritage Commission, Charles County Tourism Advisory Board and the Thomas Stone Chapter, Sons of the American Revolution.
He is the author of The Simmons and Welch Family of Charles County, Maryland; Dr. Gustavus Brown of Rich Hill and his Illustrious Descendants; and Dear Aaron, Dear Sarah.  He was the Illustrations Editor of Pathways to History, Charles County Maryland, 1658-2008 and Research Consultant and Co-Director of The War of 1812 in Charles County's Backyard:  A Virtual Tour.
Currently, he is a tour guide in the Port Tobacco Historic Village, the Vice-President of the Historical Society of Charles County, Chair of both the Friendship House Foundation and the Friends of Rich Hill and Registrar of the Thomas Stone Chapter, Sons of the American Revolution.  In November 2020, he and his daughter, Madelyn, were accepted into the General Society of Mayflower Descendants through lineal descendant of Mayflower Passenger, George Soule.
We encourage you to come out and shake off those post-holiday blahs, while learning about a place with deep ties, not only to the Civil War in Southern Maryland, but to the history of Charles County and the state of Maryland.
Attendance is free, but membership is encouraged. Please feel free to contact us with any questions or concerns at bsunderland@somdcwrt.org